In 1942 RKO Radio Pictures released 'Valley Of The Sun' a western comedy adventure staring Lucille Ball, John Craig, Cedric Hardwicke & Dean Jagger. This rare Publicity Press Still shows Lucille Ball carving the Thanksgiving Day dinner turkey between takes for Indian cast members Eliseo Concha & Adam Trujillo.
Wow, I have never seen this movie & being a Lucille Ball fan I will definitely be looking for this little gem.
Thanksgiving Day always brings memories of family & friends gathering around the scrumptious bountiful dinner table for Mom's favorite holiday comfort food delights. Juicy turkey, mushroom & turkey gravy, mushroom & French bread stuffing, buttered mashed potatoes, sweet potato au gratin, sliced string bean cheddar cheese casserole with crispy onion topping, red potato salad, deviled eggs, condiments of black & green olives, baby sliced dill pickles, iced celery & carrot sticks. Not to mention the deserts: pumpkin pie, apple pie, coffee cake with cinnamon sugared cream cheese icing. AND herbal teas & flavored coffees. Is your mouth watering yet?
Relaxing in the family room having cozy conversations with family & friends. Looking through family photo albums & reminiscing about the good & sad times we all shared together. Like Nat King Cole sings 'Unforgettable'...
Unfortunately my dear parents have passed away & so has some of my best friends. In their memory I will set a place at our table this year for them all with one empty chair, one empty plate & many lit candles. I will always treasure those memories & give thanks for the time I had with my sweet Mother & Father & wonderful friends.
May you all have a BLESSED & HAPPY THANKSGIVING, Lyndy
*HERE'S MY MOM'S SCRUMPTIOUS PUMPKIN PIE RECIPE*
INGREDIENTS
• 1 (9 inch) unbaked deep dish pie crust
• 3/4 cup white sugar
• 1 teaspoon ground cinnamon
• 1/2 teaspoon salt
• 1/2 teaspoon ground ginger
• 1/4 teaspoon ground cloves
• 2 eggs
• 1 (15 ounce) can solid pack 100% pure pumpkin
• 1 (12 fluid ounce) can evaporated milk
DIRECTIONS
1. Preheat oven to 425 F.
2. Combine sugar, salt, cinnamon, ginger & cloves in small bowl. Beat eggs lightly in large bowl. Stir in pumpkin & sugar-spice mixture. Gradually stir in evaporated milk. Pour into pie shell.
3. Bake for 15 minutes. Reduce temperature to 350 F.; bake for 40 to 50 minutes or until knife inserted near center comes out clean. Cool on wire rack for 2 hours. Serve immediately or refrigerate. (Do not freeze as this will cause the crust to separate from the filling.)
*Bon Appétit & Happy Turkey Day!!!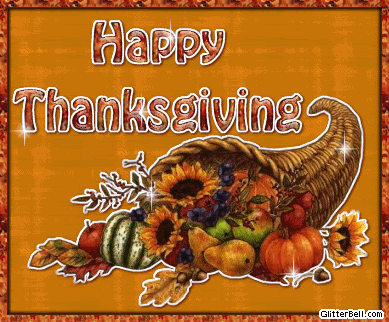 © 2007 Todaysgold Publications ~ All Rights Reserved ~