Pinup Lithograph Anne Francis
Movie Promo ~ Lion Is In The Streets ~ 1953
THE PINUP GIRL ~ AMERICA'S VALENTINE
The Pinup Girl also known as the Pinup or cheesecake model may be glamour models, fashion models, actresses & Hollywood starlets. Vintage Pinups are a huge Pop Culture collectible. As they disappear & become Hard To Find, they make an excellent investment. Back in the day, the Pinups were meant to be Pinned-Up on a wall.
Pinup Lithograph Zsa Zsa Gabor
Movie Promo ~ Moulin Rouge ~ 1953
AMERICAN G.I. SWEETHEART PINUPS
The term Pinup was first attested to in the 1920s with Clara Bow and Mary Pickford as America's Pinup Sweethearts. However, the practice is documented back to the 1890s when the Gibson Girls were American Beauty Icons. During the 20th Century, especially WW1 and WW2, Pinup Art was popular as an uplifting positive way to promote many companies through Calendars, Matches, Lithograph Art and other Ephemera Giveaways.
Pinup Lithograph Marilyn Monroe
Promo Photo Cheesecake Bikini ~ 1953
VINTAGE ICONIC PINUPS
The pinup continued to grow in popularity and sophistication throughout the 1950's. Marilyn Monroe was Earl Moran's favorite model before and after she became a movie star. Tom Kelly's Golden Dreams & A New Wrinkle nude Red Velvet Calendar's made Marilyn Monroe a household name! Numerous actresses throughout the last 75 years have posed for pinup and glamour artists. The modern Pinups are actually posters today. Farrah Fawcett brought it full circle with one of the most famous and popular Swimsuit posters during her Charlie's Angels era.
Pinup Lithograph Rita Hayworth
Movie Promo ~ Salome ~ 1953
THE PINUP MASTERS
Vintage Pinup Art is being rediscovered and introduced to new generations of people around the world. Vintage Pinups, magazines, books and related images are on the marketplace now. Original paintings and drawings by famous Pinup artists like Jules Erbit, Zoe Mozart, Irene Patten, Alberto Vargas, Gil Elvgrens, Del Masters, Rolf Armstrong and many others are highly sought after and commanding sale prices that reach into the tens of thousands of dollars. New artists, writers and publishers are devoting their efforts to the Pinup art of today. Everything Old Is New Again.
Pinup Lithograph Doris Day
Movie Promo ~ Silvery Moon ~ 1953
LITHOGRAPH HISTORY 101
Lithography is a type of printing process during which original works of art or photographs can be printed and reproduced, the final product is known as a lithograph. If the print quality of a lithograph is excellent and the production numbers are low, it may have significant value in the art and photo lithography world. FYI: A lithograph is not a type of paper.
Pinup Lithograph Debra Paget
Powolny Portrait ~ 1952
* ALL VINTAGE PINUPS ON THIS POST ARE FOR SALE *

WE SPECIALIZE IN VINTAGE AUTHENTIC ORIGINAL
HOLLYWOOD ICON CELEBRITY COLLECTIBLES...

For More INFO & PHOTOS of our Awesome Treasures...
Just Click: COOL COLLECTIBLES
* COOL COLLECTIBLES.COM *
Cool Collectibles sells Vintage ~ Authentic ~ Original Baby Boomer Toys & Dolls, TV & Movie Memorabilia, Rare LPs, EPs & 45s, Movie Star Trading & Cigarette Cards, Pinups & Postcards, Celebrity Autographs & Icons: Beatles, Marilyn, Elvis, Lucy, Farrah, Bettie Page & Michael Jackson, World Trade Center Twin Towers Memorabilia & Gorgeous Costume & Fine Jewelry & Beautiful Original Art...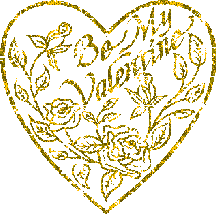 May Your Valentine's Day
Be Filled With Love & Joy


Lyndy Ward
© 2007 ~ 2013 Todaysgold Publications ~ All Rights Reserved ~