LET'S START WITH THE WICCAN REDE:
"AN YE HARM NONE, DO WHAT YE WILL"...
First & foremost this is the short version AKA couplet of the Wiccan Rede which is only eight words long. Note that "Rede" is pronounced read, from the Old English rædan, which means advice. "An" is Old English for If.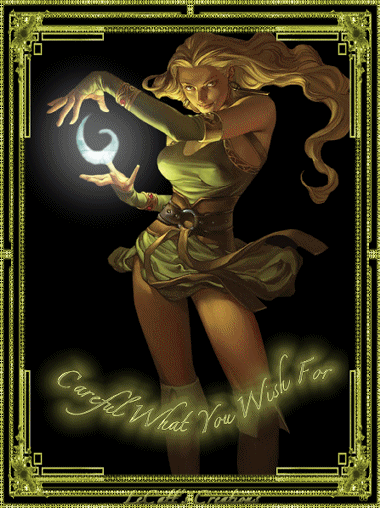 ONLY SEND OUT LOVE & LIGHT...YOU MAY NEED THIS POWERFUL PROTECTION PRAYER
If you feel danger (negativity), only mirror back in a general way for your protection. Never say what it is, just be general. Example: Mirror back to all what is being sent to you & your family. Personalizing This: "I mirror back to all, that which is being sent to me & my family." This is a huge protection phrase & you will see results through your personal circle of Karma. The wicked will melt like the Wicked Witch in the Wizard of Oz. This is part of my daily prayer AKA as a Magical Wish or Magickal Spell...

SO MOTE IT BE ~ THAT BEING SAID...
What ever your spiritual path is, if it includes negative curses or spells you're practicing Satan's religion. Cults or groups that participate in this are evil. AND we all know that leads to death & hell. Sorry, that needed to be said because of all the darkness in the world on every level.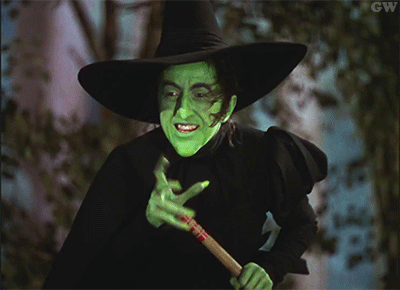 BAD WITCH TRAITS
Uncaring, indifference, dishonesty, hate, greed, negative drama queen (it's always something), unhelpful, animosity, contention, living in darkness & not being able to be happy for others like a joy vampire.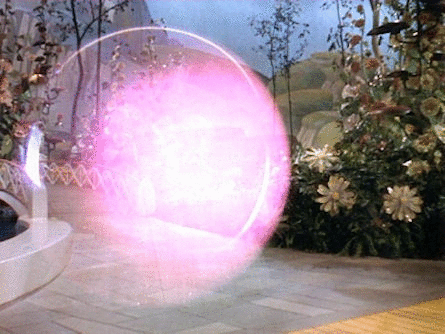 GOOD WITCH TRAITS
Compassion, empathy, honesty, love, generous, positive attitude & being able to laugh (even at themselves), helpful, kindness, gentleness, living in light & being able to enjoy other's happiness & the world's beauty.
*EVERYDAY NOTE: These good & bad traits can be applied to all walks of life.
*HALLOWEEN NOTE: A Good Witch dressing up as a Bad Witch usually means to laugh at one's self.
LAST BUT NOT LEAST THE WICCAN REDE ~ FULL VERSION
Bide within the Law you must, in perfect Love and perfect Trust. Live you must and let to live, fairly take and fairly give.
For tread the Circle thrice about to keep unwelcome spirits out. To bind the spell well every time, let the spell be said in rhyme.
Light of eye and soft of touch, speak you little, listen much. Honor the Old Ones in deed and name, let love and light be our guides again.
Deosil go by the waxing moon, chanting out the joyful tune. Widdershins go when the moon doth wane, and the werewolf howls by the dread wolfsbane.
When the Lady's moon is new, kiss the hand to Her times two. When the moon rides at Her peak then your heart's desire seek.
Heed the North winds mighty gale, lock the door and trim the sail. When the Wind blows from the East, expect the new and set the feast.
When the wind comes from the South, love will kiss you on the mouth. When the wind whispers from the West, all hearts will find peace and rest.
Nine woods in the Cauldron go, burn them fast and burn them slow. Birch in the fire goes to represent what the Lady knows.
Oak in the forest towers with might, in the fire it brings the God's insight. Rowan is a tree of power causing life and magick to flower.
Willows at the waterside stand ready to help us to the Summerland. Hawthorn is burned to purify and to draw faerie to your eye.
Hazel the tree of wisdom and learning adds its strength to the bright fire burning. White are the flowers of Apple tree that brings us fruits of fertility.
Grapes grow upon the vine giving us both joy and wine. Fir does mark the evergreen to represent immortality seen.
Elder is the Lady's tree burn it not or cursed you'll be. Four times the Major Sabbats mark in the light and in the dark.
As the old year starts to wane the new begins, it's now Samhain. When the time for Imbolc shows watch for flowers through the snows.
When the wheel begins to turn soon the Beltane fires will burn. As the wheel turns to Lamas night power is brought to magick rite.
Four times the Minor Sabbats fall use the Sun to mark them all. When the wheel has turned to Yule light the log the Horned One rules.
In the spring, when night equals day time for Ostara to come our way. When the Sun has reached it's height time for Oak and Holly to fight.
Harvesting comes to one and all when the Autumn Equinox does fall. Heed the flower, bush, and tree by the Lady blessed you'll be.
Where the rippling waters go cast a stone, the truth you'll know. When you have and hold a need, harken not to others greed.
With a fool no season spend or be counted as his friend. Merry Meet and Merry Part bright the cheeks and warm the heart.
Mind the Three-fold Laws you should three times bad and three times good. When misfortune is enow wear the star upon your brow.
Be true in love this you must do unless your love is false to you...
These Eight Words The Rede Fufill:
"AN YE HARM NONE, DO WHAT YE WILL"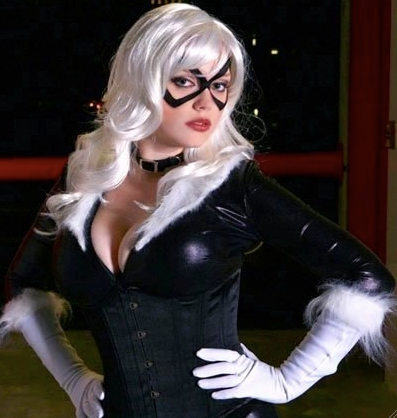 I was always the Black Cat AKA Felicia Hardy ~ Or White Light Sorceress AKA Lady Lyndy ~ AND also, I did Hollywood Look-Alike work as Wonder Woman AKA Diana Prince. But if I had to be a Witch, I would be a Good Witch...
SO, ARE YOU A GOOD WITCH OR A BAD WITCH?
DON'T FORGET TO LEAVE YOUR COMMENT
& HALLOWEEN PARTY LINK BELOW...
THIS 10/23/14 IS MY 7TH BLOGOVERSARY
TIME JUST FLEW BY...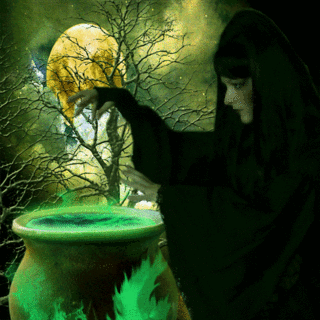 The Witches' Love Potion # 9 is almost ready,
Eat, Drink, Dance & be Merry...

BEWITCHING PARTY BREW RECIPE

* One Cauldron 13+ Quart * Four 48 Oz Cans ~ Pineapple Juice
* One 96 Oz Bottle ~ Orange Juice
* Four 2 Liter Bottles ~ Lemon-Lime Soda
* One 1.75 Liter Bottle ~ Vodka
* One 1.75 Liter Bottle ~ Rum

* Pour everything into your cauldron, stir well. Measurements are approximate. Adjust to your own taste & ENJOY!
* Don't forget to add chunks of dry ice to create the bubbling steam effect. Most supermarkets & ice cream stores sell dry ice.
* WARNING ~ Dry ice is extremely cold & can burn human flesh. NEVER drink, eat or have any direct contact with dry ice!

For More Practical Magic & Wiccan Wishes FOLLOW ME Before You Go... Please go to right side column just under the Live Traffic Feed. If you're already following me, than LIVE LINK ME. See Kindred Spirit Link Trader on the right side column as to why Live Links are super important!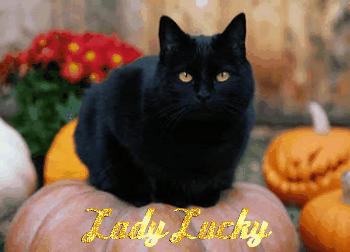 MY BLACK CAT LADY LUCKY
OUR CASTLES' FAMILIAR

Lady Lucky & I Wish This Blessing For You
This Samhain ~ All Hallows' Eve
May Sweet Love & Good Luck Be Yours...

Thanks For Flying By
My Halloween Party & Wiccan Wishes
Be Safe This Samhain ~ All Hallows' Eve
& Keep Your Fur Babies Safe Too...

Spooktacular Blessings Always,
Lyndy Rae Ward & Lady Lucky Kitty

AND REMEMBER
THE HOCUS POCUS WITCH'S WISH...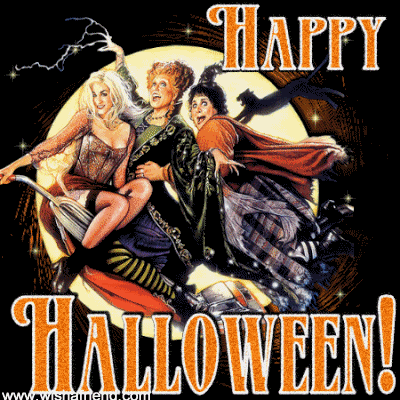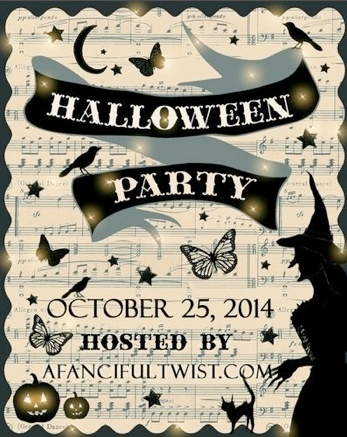 Your Halloween Parties Are Magickal...
Thank You Vanessa ~ A FANCIFUL TWIST
FOR HOLLYWOOD MOVIE STAR MEMORABILIA
PLEASE CHECK OUT OUR EBAY COOL COLLECTIBLES STORE...

Just Click: COOL COLLECTIBLES
* COOL COLLECTIBLES.COM *
Cool Collectibles sells Vintage ~ Authentic ~ Original Baby Boomer Toys & Dolls, TV & Movie Memorabilia, Rare LPs, EPs & 45s, Movie Star Trading & Cigarette Cards, Pinups & Postcards, Celebrity Autographs & Icons: Beatles, Marilyn, Elvis, Lucy, Farrah, Bettie Page & Michael Jackson, World Trade Center Twin Towers Memorabilia & Gorgeous Costume & Fine Jewelry & Beautiful Original Art...
© 2007 ~ 2014 Todaysgold Publications ~ All Rights Reserved ~