* SAINT PATRICK'S DAY ~ MARCH 17TH ~ Every March, stores, schools & offices become full of the joyous signs of Irish flags, green shamrocks & mischievous red-haired leprechauns, fairies & elves. Many of the symbols & traditions that we celebrate today come from Irish folklore. The St. Patrick's Day we know today is a way for Irish Americans to celebrate their roots.
* SAINT PATRICK ~ St. Patrick, or the Apostle of Ireland, actually started out in Celtic Pagan Religion. Letters from St. Patrick revealed that he was captured in Wales & taken to Ireland as a slave. Years later, he escaped & returned to his family & later went back to Ireland for missionary work after becoming a Bishop in the Christian faith. He was born around 460 & by the 600s he was already known as the Patron Saint of Ireland.
* SAINT PATRICK'S DAY CELEBRATION IN AMERICA ~ St. Patrick's Day was first celebrated in America in 1737, organized by the Charitable Irish Society of Boston. This first celebration of the holiday in the colonies was largely to honor & celebrate the Irish culture that so many colonists had been separated from.
* THE SAINT PATRICK'S DAY CELEBRATION IN IRELAND ~ This celebration is more religious in nature, as it is considered a religious feast day. While it was made an official holiday in 1903, the first Saint Patrick's Festival was held in 1996. Ireland has celebrated St. Patrick's Day in recent years, with cultural events & parades. St. Patrick's Day is also celebrated in many countries around the world.
* SHAMROCKS ~ The symbol of the shamrock or three-leaf clover is that its three leaves represented the Holy Trinity ~ The Father, The Son & The Holy Spirit. Historians believe that many Irish Christians saw the clover as a symbol of the cross & that Saint Patrick adopted this symbol to further his missionary efforts in the country.  Shamrocks are also considered to be a sacred plant in ancient Ireland because they symbolize the rebirth of spring.

* FOUR LEAF CLOVERS ~ A four-leaf clover, on the other hand, is caused by a genetic mutation in three-leaf clovers & are far less common, which is why finding one supposedly makes the finder lucky. It has been estimated that there are as many as 10,000 three-leaf clovers for every one four-leaf clover.
* THE COLOR GREEN ~ The color green has been associated with Ireland since the 1640s, when the green harp flag was used by the Irish Catholic Confederation. Green ribbons & shamrocks have been worn on St Patrick's Day since the 1680s. The Friendly Brothers of St Patrick, an Irish fraternity founded in about 1750 adopted green as its color. The wearing of the green was & still is a statement of solidarity with the Irish community around the world.
* LEPRECHAUNS ~ Are considered to be fairy or elf like creatures in Irish folklore that date back to Celtic mythology. They are curmudgeonly & mischievous & typically take the form of a small elf like man wearing a green outfit & green hat. According to folklore, leprechauns are solitary creatures that live in remote & forest like areas. They are believed to have a hidden stash of gold, which they obsessively protect.
* NO SNAKES IN IRELAND ~ St. Patrick banished all snakes from Ireland. It's true no snakes exist on the island today, they never did. Ireland, after all, is surrounded by icy ocean water much too cold to allow snakes to migrate from Britain or anywhere else.
* POT OF GOLD AT THE END OF A RAINBOW ~ Magical fairies put a pot of gold at the end of each rainbow with leprechauns guarding it. This my favorite folklore that has become part of the symbolism of St. Patrick's Day. It is real, you have gold everywhere in your lives, all you have to do is look for it. You have golden opportunities to make all your wishes & dreams come true. Never give up & remember the pot of gold of Love & Compassion for all those around you…
~ GAELIC ~
Go Mbeannaí Dia Duit
Sláinte agus Táinte!
May God Bless You
With Health & Wealth!
Cosmic Blessings With Love & Luck,
Lyndy Rae Ward
FOR VINTAGE HOLLYWOOD MOVIE STAR MEMORABILIA
PLEASE CHECK OUT OUR EBAY COOL COLLECTIBLES STORE...

Just Click: COOL COLLECTIBLES
* COOL COLLECTIBLES.COM *
Cool Collectibles sells Vintage ~ Authentic ~ Original Baby Boomer Toys & Dolls, TV & Movie Memorabilia, Rare LPs, EPs & 45s, Movie Star Trading & Cigarette Cards, Pinups & Postcards, Celebrity Autographs & Icons: Beatles, Marilyn, Elvis, Lucy, Farrah, Bettie Page & Michael Jackson, World Trade Center Twin Towers Memorabilia & Gorgeous Costume & Fine Jewelry & Beautiful Original Art...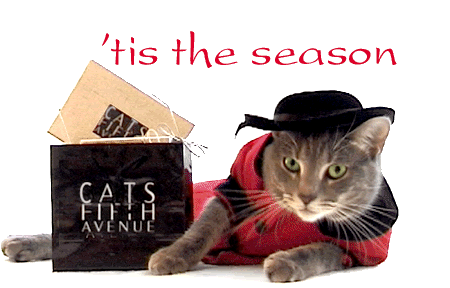 © 2007 ~ 2016 Todaysgold Publications ~ All Rights Reserved ~