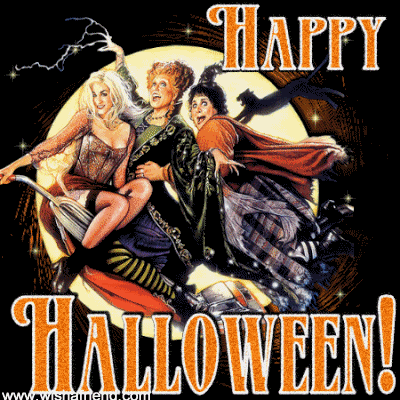 * HOCUS POCUS
#1 ~ Bette Midler
#2 ~ Sarah Jessica Parker &
#3 ~ Kathy Najimy return from 17th-century Salem after they're accidentally conjured up by some unsuspecting pranksters!!! ~ After three centuries, three witch sisters are resurrected in Salem, Massachusetts...
* BEWITCHED
#4 ~ Samantha Stephens ~ Elizabeth Montgomery &
#5 ~ Endora ~ Agnes Moorehead ~ OMG ~ If you don't know who these witches are may you RIP!!!
* BELL BOOK & CANDLE
#6 ~ Gillian & her familiar Pyewacket ~ Kim Novak & Pye Pye ~ An enchanting 1950s magickal love story. One of my favorite witches...
* MALEFICENT
#7 ~ Angelina Jolie, based on an original fairy tale & inspired by Walt Disney's 1959 animated film, Sleeping Beauty, depicting her conflicted relationship with the princess & king of a corrupt kingdom. OH NEED I SAY MORE!!! ;)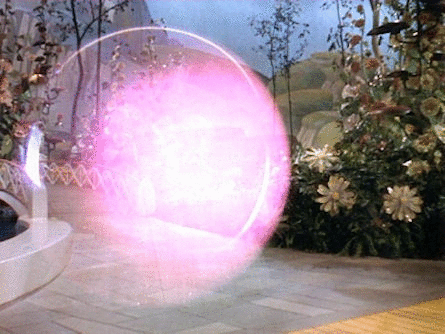 * THE WIZARD OF OZ
#8 ~ Glinda ~ The Good Witch Of The North ~ Billie Burke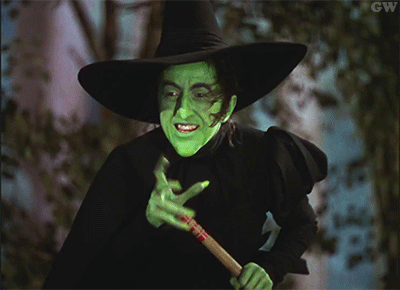 * THE WIZARD OF OZ
#9 ~ The Wicked Witch Of The West ~ Miss Gultch ~ Maragaret Hamiltion
* WICKED HILLARY
#10 ~ Wicked HilLIARy ~ Ditch The Witch ~ Hillary Rodham Clinton
FOR HISTORICAL HALLOWEEN COLLECTIBLES:


Just Click: ZAZZLE ~ WICKED HILLARY DITCH THE WITCH GIFTS




HALLOWMAS QUESTION
ARE YOU A GOOD WITCH OR A BAD WITCH???
DON'T FORGET TO LEAVE YOUR COMMENT
& HALLOWMAS PARTY LINKS BELOW...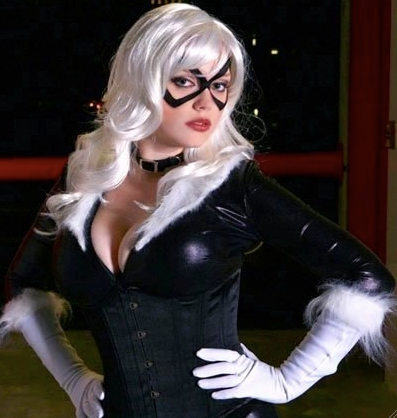 I was always the Black Cat AKA Felicia Hardy ~ Or White Light Sorceress AKA Lady Lyndy ~ AND also, I did Hollywood Look-Alike work as Wonder Woman AKA Diana Prince. But if I had to be a Witch, I WOULD BE A GOOD WITCH!!!


THIS 10/23/16 IS MY 9TH BLOGOVERSARY
TIME JUST FLEW BY...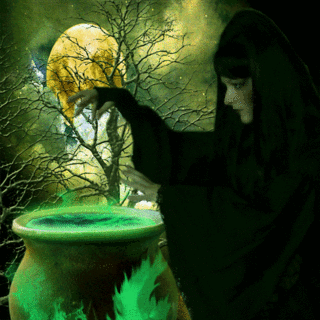 The Witches' Love Potion # 9 is almost ready,
Eat, Drink, Dance & be Merry...

BEWITCHING PARTY BREW RECIPE
* One Cauldron 13+ Quart * Four 48 Oz Cans ~ Pineapple Juice
* One 96 Oz Bottle ~ Orange Juice
* Four 2 Liter Bottles ~ Lemon-Lime Soda
* One 1.75 Liter Bottle ~ Vodka
* One 1.75 Liter Bottle ~ Rum

* Pour everything into your cauldron, stir well. Measurements are approximate. Adjust to your own taste & ENJOY!
* Don't forget to add chunks of dry ice to create the bubbling steam effect. Most supermarkets & ice cream stores sell dry ice.
* WARNING ~ Dry ice is extremely cold & can burn human flesh. NEVER drink, eat or have any direct contact with dry ice!

For More Practical Magic & Wiccan Wishes FOLLOW ME Before You Go. Please go to right side column just under the Live Traffic Feed. If you're already following me, than LIVE LINK ME. See Kindred Spirit Link Trader as to why Live Links are Super Important!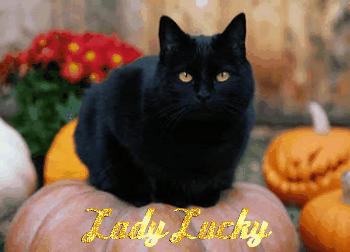 MY BLACK CAT LADY LUCKY
OUR CASTLES' FAMILIAR

Lady Lucky & I Wish This Blessing For You
This Samhain ~ All Hallows' Eve
May Sweet Love & Good Luck Be Yours...

Happy Halloween ~ Enjoy!!!
May The Spirits, Faes & Orbs
Sprinkle Magick Your Way...
Hallomas Blessings, Lyndy Ward
FOR VINTAGE HOLLYWOOD MOVIE STAR MEMORABILIA
PLEASE CHECK OUT OUR EBAY COOL COLLECTIBLES STORE...




Just Click: COOL COLLECTIBLES




* COOL COLLECTIBLES.COM *

Cool Collectibles sells Vintage ~ Authentic ~ Original Baby Boomer Toys & Dolls, TV & Movie Memorabilia, Rare LPs, EPs & 45s, Movie Star Trading & Cigarette Cards, Pinups & Postcards, Celebrity Autographs & Icons: Beatles, Marilyn, Elvis, Lucy, Farrah, Bettie Page & Michael Jackson, World Trade Center Twin Towers Memorabilia & Gorgeous Costume & Fine Jewelry & Beautiful Original Art...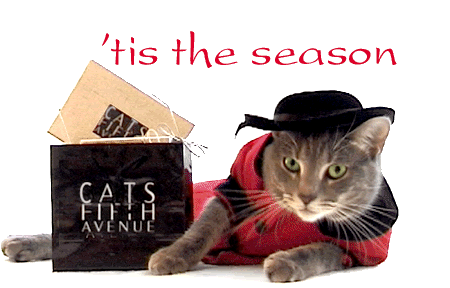 © 2007 ~ 2016 Todaysgold Publications ~ All Rights Reserved ~