By Lyndy Ward
Halloween magick was the ambrosia just before midnight,
A hush fell over the frolickers while watching the hand of slight,
Disappearing witches reappeared as black cats,
Ghouls & goblins shrinking into spiders then flying away as bats.
Oh what fun & laughter we all had,
Our journey home was happy mixed with sad,
Yet remembering tomorrow brings another day,
Filled with more reasons to beckon Halloween to stay...
*Sweet Halloween & Magickal Dreams*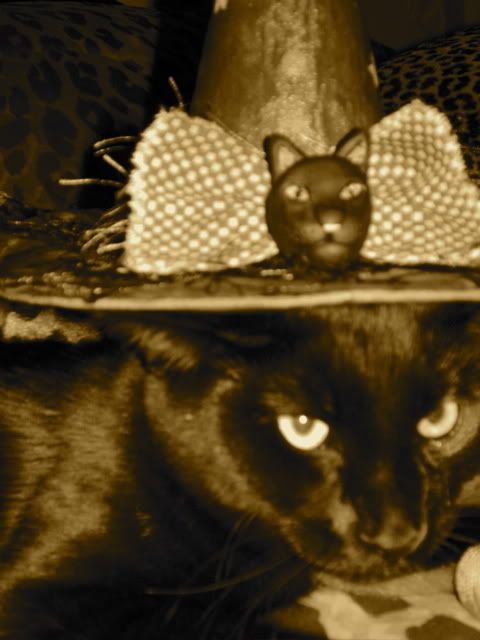 *Sepia tone photo of my new precious black kitty cat MAGICK. My Halloween gift from my sweet hubby Count Tomula.
*Magick's OOAK Wizard Hat is one of my SPOOKTACULAR Halloween gifts from one of my dearest friends Becky Federico. Check Out:
Federico Fantasy Art
© 2007 Todaysgold Publications ~ All Rights Reserved ~