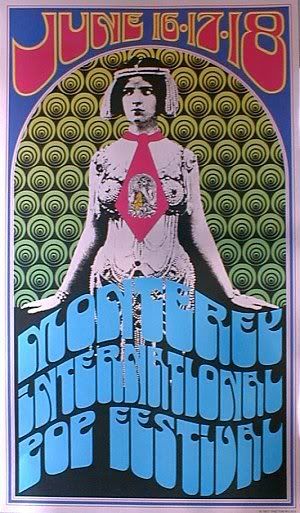 *1* Yes, I was at the Monterey Pop Festival. During the three day Monterey Pop Festival there were Renaissance Faire like festivities. Booths were set up with folk art, tied died everything, art jewelry, flowers & more. I even had a special perfume oil essential made from my own pheromones. A suave of my sweat with herbs & Egyptian oil all in a handy little double sized coke vial, LOL!
Actually, the Monterey Pop Festival is considered important in rock history, because it is the precursor to the legendary Woodstock festival held 2 years later.

This wasn't your typical music forum/auditorium Rock Concert. There were picnic tables with free food. Everything from fried chicken to people barbecuing their own hamburgers & franks. Free punch, beer & wine. Not to mention people passing around joints. Musicians mixed with their fans & jammed/played their guitars on blankets around the grassy fields together, very peaceful fun... What an amazing ROCK CONCERT!!!
*2* I got to see on stage live The Jimi Hendrix Experience. Jimi Hendrix's set ended with his explosive rendition of The Troggs 'Wild Thing' & Hendrix's iconic act of burning his guitar on stage, then smashing it to bits & tossing pieces out to the delirious crowd who were watching Hendrix's first ever American show.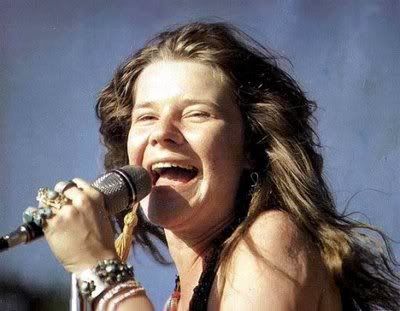 *3* This was one of Janis Joplin's earliest performances with Big Brother & The Holding Company... AND I got to meet her & Jimi Hendrix in person. Janis had an infectious laugh & Jimi acted shy.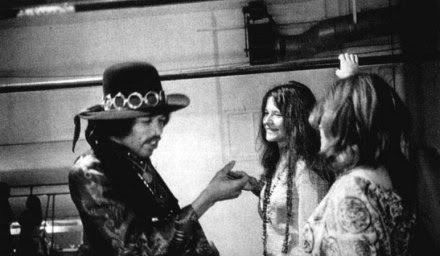 At the Monterey Pop Festival, Jimi Hendrix meets Janis Joplin & Grace Slick of the Jefferson Airplane.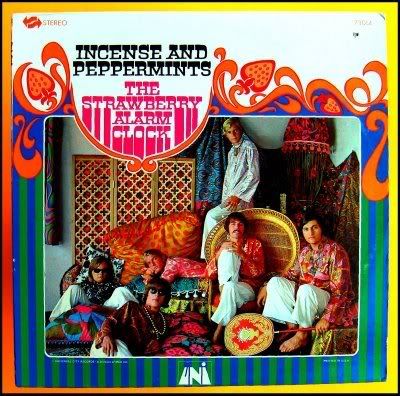 *4* Steve Bartek was my high school sweetheart's best friend & he lived right around the corner from me. We went to college together & we're in some of the same music classes. He played with the Strawberry Alarm Clock & was the lead guitarist for Oingo Boingo. Now he's still a wonderful guitarist, film composer, conductor & orchestrator. He hung around with all the musicians of that era & was constantly dropping by with the guys from Steppenwolf, Three Dog Night, Sweetwater & the Jefferson Airplane, etc... Because we knew these guys/groups we got them to play for our Taft High School dances. We were just pals, so I never considered anyone like they were famous rock stars.
*5* I played & taught piano starting at age eleven & back then I even jammed with a lot of these cool cats. Just garage band fun & some studio fun, not to mention a few LA Coffee Houses. Oh, Steve & some his musician buddies even tipied my house (front yard) with around 50 rolls of toilet paper. I still owe him one for that, he he...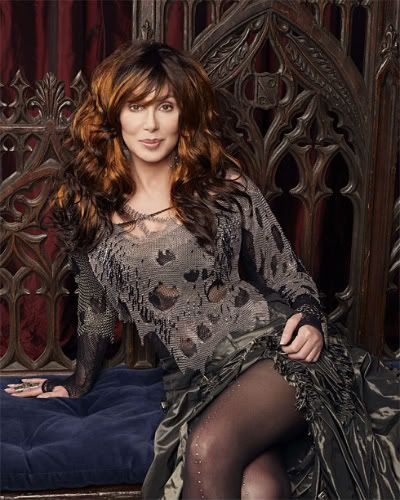 *6* Heck, we're even related to Cher, yep Cherilyn Sarkisian is her maiden name. That's my husband's Armenian Grandfather John Sarkisian & Cher's father, nobody liked him. Promised not to go there though, what a mess!!!

TRIVIA RULES:
#1 List six trivial things about yourself.
LYNDY'S MONTEREY POP FESTIVAL TRIVIA COMPLETED ABOVE.
#2 Link the person who tagged you.
COUNT CHRISULA
#3 List the Trivia Rules.
DONE
#4 Tag six more victims.
NADA, THE PEOPLE BEGGED ME NOT TO TAG THEM, LOL!

* HEY MUSIC LOVERS, if anyone else was at the Monterey Pop Festival or Woodstock I sure would love for you to leave me a comment about your historical adventures!

* OR, What was the most famous Rock Concert you have attended & did you meet any of the Rock Stars?

* AND LAST BUT NOT LEAST, Are you related to any Rock Star Icon(s)?

BRIGHT TRIVIA BLESSINGS, LYNDY

© 2007 ~ 2008 Todaysgold Publications ~ All Rights Reserved ~