CASTING SPELLS OF LOVE & LIGHT
WITH THE MAGICK OF THE WINTER NIGHT
This gorgeous OOAK Art Work of Lady Lyndy was a commissioned portrait by my dear friend & incredibly talented artist ~
Just Click: Design's By CK ~ Christopher Klingler
Each of the Four Sacred Seasons: Spring Equinox, Summer Solstice, Autumnal Equinox & Winter Solstice, Dear Lady Lyndy will present for your viewing pleasure answers to your questions received through blogging comments &/or email.
The Winter Solstice celebration once again has disappeared & yet the Holiday celebrations continue on. This is a Beautiful Winter Season with Christmas, Holiday & New Year Magick in the air. Lady Lyndy's seasonal Winter Solstice Topic(s) are wonderful Blessings for 2009: THE ORIGINAL MEANING OF THE NEW YEAR'S RESOLUTION TO HOW TO MAKE YOUR RESOLUTIONS COME TRUE. PLUS ART COLLECTION STORAGE AND REMEMBER TO ALWAYS STAY POSITIVE & EMANATE LOVE.
DEAR LADY LYNDY,
What is a resolution, specifically a New Year Resolution?
LIZA FROM ALBANY NEW YORK
DEAR LIZA FROM ALBANY NEW YORK,
A New Year's Resolution is a commitment that an individual makes to a project or the reforming of a habit, often a lifestyle change that is generally interpreted as advantageous. The name comes from the fact that these commitments normally go into effect on New Year's Day & remain until fulfilled or abandoned. From Wikipedia, the Internet Encyclopedia.
Personally I never abandon my resolutions, they usually come to fruition in one way or another.
****************************
DEAR LADY LYNDY,
What is your number one resolution for 2009?
CAT IN THE HOUSE
DEAR CAT IN THE HOUSE,
To pay off all our credit cards so I can use one of them to pay for that OOAK Halloween Black Cat Fantasy Art Book I want to publish. I'll probably cancel all our Department Store cards, keep our business cards & just stick with Internet type PayPal purchases for further security & savings on gas, etc....
****************************
DEAR LADY LYNDY,
How can I make my New Years Resolutions become a reality? Especially our financial resolutions on not spending so much.
MS. DRYSDALE OF HOLLYWOOD FLORIDA
DEAR MS. DRYSDALE OF HOLLYWOOD FLORIDA,
Continue to keep working in a determined way at any commitment until it becomes a positive habit. Nothing ventured, nothing gained & that includes making dreams come true. Financial resolutions are easy to get under control. Shop wisely, spend wisely as well. Try to save 10 cents for every dollar spent. Remember those old piggy banks? They work to help keep your spending in check too!
****************************
DEAR LADY LYNDY,
My husband & I are thinking of selling our home this New Year & moving into an apartment because of the financial crunch. My question is about my art, paintings, mine & my collection of over 1100 pieces. Should I store them at a storage facility or spend a little more on a two bedroom & keep them with us?
JENA BRISTOL
DEAR JENA BRISTOL,
WOW, that's quite a wonderful art collection. I'm not a fan of storage facilities, because our storage unit was burglarized. Yet, many years later our new home was also burglarized by different crooks. I still believe your art collection would be safer kept with you. We now have an extensive security system with cameras, alarms & armed patrol guards. AND I HAVE A BIG BLACK GERMAN SHEPHERD!
Make sure the art collection your not viewing on walls or showcases are kept wrapped in boxes or if over sized be sure to keep them paper wrapped with outside IDs & off any bare floors with carpet or carpet remnants (this protects them from warping). Two bedrooms, one for you & your husband & the other for art storage can also be used as an office if you add a little desk & chair.
****************************
DEAR LADY LYNDY,
My New Year Resolution is to quit being so naive about everything. Meaning I want to stop believing in people that constantly let me down. What can I do to be more knowledgeable about who's telling the truth?
NEW YEAR BABY
DEAR NEW YEAR BABY,
That's a question I'm sure everyone would like to know the answer to. Everyone on this planet will encounter a not so upfront person sometime in their life. I have many times & there really is no real way to know if someone is truthful or just pretending to be. Try to keep the faith in your family & close circle of friends. Don't let the wise guys ruin your outlook on people in general.
If you watch & listen carefully, your inner spirit (soul) will be able to detect who's telling the truth or not. Especially if you yourself stay truthful as well. Karma has a way of letting you know when you need to stay on track in a positive direction.
It always amazes me when I hear horror stories of people deliberately hurting & taking advantaged of each other. That will only lead to their (& their children's) downfall in the long run. They can choose Heaven or the other & that can even be what they get right here on our beautiful planet. AND remember your children emanate you!
~ I CHOOSE TO BELIEVE IN THE POSITIVE & ONLY MIRROR THE REFLECTION OF WHAT IS SENT MY WAY BACK TO THE SENDER. STAY POSITIVE & SEND LOVE, HEALTH & HAPPINESS TO EVERYBODY, I DO ~
****************************
My Tribute To Bettie Mae Page 1923~2008 with prayers & condolences. Olivia De Berardinis' beautiful art work will always be my favorite Bettie Page portraits & collectibles. I have a huge collection of Olivia & Bettie memorabilia...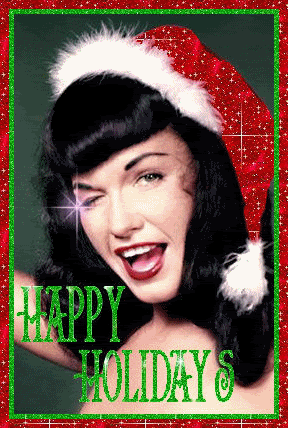 Cosmic Holiday Blessings With Love, Lady Lyndy AKA Lyndy Rae Ward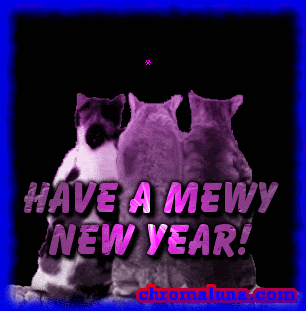 ~ NEW YEAR 2009 BECKONS... ~
~ HOPE EVERYONE HAS A SAFE & HAPPY NEW YEAR ~
~ THANK YOU FOR YOUR CONTINUED PATRONAGE ~
~ TO MY FRIENDS, THANK YOU FOR YOUR FRIENDSHIP ~
~ BOUNTIFUL BLESSINGS FOR HEALTH, WEALTH, JOY & LOVE ~
~ HAPPY NEW YEAR, LADY LYNDY ~
PLEASE TAKE A PEEK AT MYSPACE & BE IN MY MAGICAL CIRCLE OF FRIENDS Just Click:
TODAYSGOLD
~ AND ~
LADY LYNDY SORCERESS OF LIGHT
Looking forward to the Spring Equinox & your questions received through blogging comments &/or email.
LADY LYNDY SORCERESS OF LIGHT is an advice column on COLLECTING ORIGINAL ONE OF A KIND FANTASY BLACK CAT ART WORK, HELPFUL TIPS ON KINDRED TOPICS & PROMOTING POSITIVE REINFORCEMENTS.
DEAR LADY LYNDY is written by Lyndy Rae Ward
© 2007 ~ 2009 Todaysgold Publications ~ All Rights Reserved ~