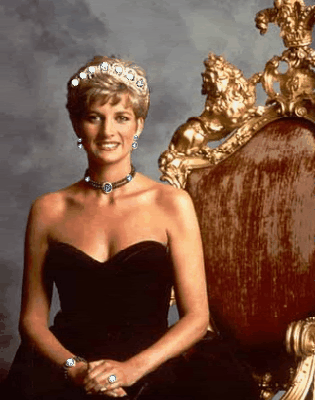 DIANA, PRINCESS OF WALES 1961 ~ 1997
Created by Garrards of London in 1980, the ring featured a spectacular 12 carat oval Ceylon Sapphire surrounded by 14 solitaire brilliant cut diamonds & set in 18 carat white gold. Urban legend says that Princess Diana selected the ring because it was 'The Biggest & Most Gorgeous' in a tray of rings sent over by Garrards.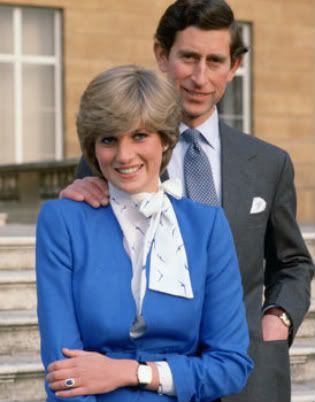 PRINCE CHARLES & LADY DIANA ~ THE ROYAL ENGAGEMENT
The Princess herself was later quoted as saying that the ring was selected by Queen Elizabeth & Prince Charles. Princess Diana & Prince Charles' Royal Wedding was July 29th 1981.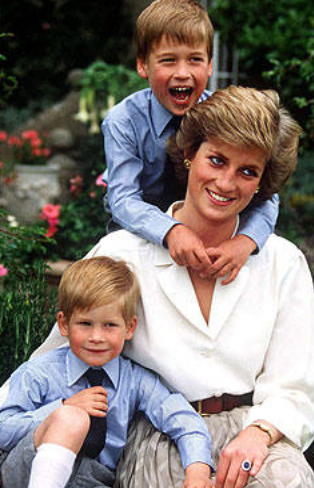 PRINCESS DIANA, PRINCE WILLIAM & PRINCE HARRY
Prince William inherited the beautiful Royal Wedding Ring after the passing of his mother Princess Diana. The ring was later given to Kate Middleton on the occasion of her engagement to Prince William.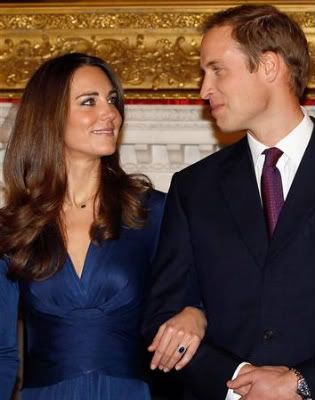 PRINCE WILLIAM & KATE MIDDLETON ~ THE ROYAL ENGAGEMENT
Kate Middleton & Prince William's Royal Wedding was April 29th 2011. I'm sure Princess Diana was smiling from Heaven as she watched her son's beautiful fairy tale wedding. The Royal Wedding was history in the making & this gorgeous Royal Wedding Ring will always be a part of Princess Diana's amazing legacy.
KATE MIDDLETON ~ THE ROYAL WEDDING DAY
* As a sweet side note Kate's beautiful bridal flowers were comprised of a shield-shaped wired bouquet of Myrtle, Lily of the Valley & Hyacinth. As a nod to her new husband, Kate included 'Sweet William' blooms. Keeping with royal tradition, stems from a Myrtle planted by Queen Victoria in 1845 were also added.
THE PRINCESS DIANA 1980s ORIGINAL VTG ROYAL WEDDING RING IS FOR SALE
The Princess Diana Wedding Ring on this post is part of our personal Cool Collectibles Collection & can also be purchased on this PAYPAL SECURED 'Buy It Now' link:
Princess Inspired Royal Wedding Ring Sz 7 1/2 ~ $49.99
IF YOU LOVE VINTAGE CELEBRITY MEMORABILIA PLEASE CHECK OUT OUR COOL COLLECTIBLES STORE

JUST CLICK ~ COOL COLLECTIBLES
Check Out My Annual Haunted Halloween Party & Giveaway. You could win our beloved Princess Diana's Wedding Ring...
JUST CLICK ~ T O D A Y S G O L D
Royal Blessings To All, Lyndy Ward
© 2007 ~ 2011 Todaysgold Publications ~ All Rights Reserved ~