HAPPY HALLOWEEN!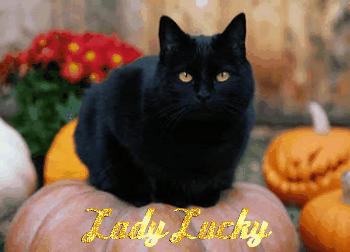 Lady Lucky My Bewitching Black Cat
Has Picked The Winner
For Todaysgold Giveaway...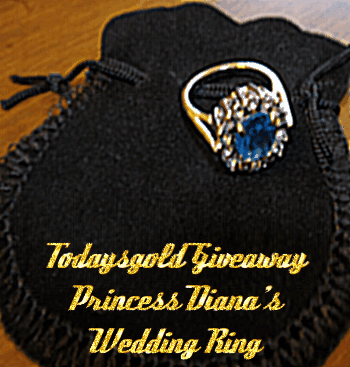 And The Lucky Winner Is...
KATHARINE DEVINNEY ~ KATS PURRFECT BOUTIQUE
CONGRATS 'KAT' & HAPPY BIRTHDAY TOO!!!
Your sweet comment, beautiful link for my Halloween Party, following me, (I'm following you too) & that you were born the same year as Lady Di, your birth date & you had me at Happy Blogaversary were all the reasons why Lady Lucky picked you... :)

Kat, please email me your current address so I can send this beautiful Princess Diana Wedding Ring on it's way. Don't have my email addy? Than please leave me your email addy or address here on my approval only comments & I promise not to post your personal information. Also leave a comment for your win & post about your win on your blog with link back. I've added your link to my forever Fantasy Flights list ~ left side & linked you on this Halloween Winner's Post as well.


HAPPY HALLOWEEN & THANK YOU
FOR PARTICIPATING IN THE FESTIVITIES

I Want To Thank Everyone For
Flying By On My Third Annual
Halloween Party & Giveaway.

SAMHAIN BLESSINGS TO ALL

Please Remember To Keep Your Pets
Inside Tonight For Their Safety!

XOXOs & Purrrrrs,
Lyndy & Lady Lucky
IF YOU LOVE VINTAGE CELEBRITY MEMORABILIA PLEASE CHECK OUT OUR COOL COLLECTIBLES STORE WE ARE ALWAYS ADDING NEW TREASURES WEEKLY!

JUST CLICK ~ COOL COLLECTIBLES
The Princess Diana Wedding Ring on this post is part of our personal Cool Collectibles Collection & can also be purchased on this PAYPAL SECURED 'Buy It Now' link:

Princess Inspired Royal Wedding Ring Sz 7 1/2 ~ $49.99

© 2007 ~ 2011 Todaysgold Publications ~ All Rights Reserved ~