August 5, 2012 will mark the 50th Anniversary Memorial of Marilyn Monroe's passing. The gorgeous Marilyn Monroe is still one of the most famous women fifty years after her untimely death.
Born Norma Jeane Mortenson on June 1, 1926 in Los Angeles, California. Marilyn Monroe overcame a difficult childhood to become one of the world's most famous cultural icons.
Marilyn was an American actress, model & singer, who became the world's most famous pinup calendar girl. The scandalous Golden Dreams nude calendar photo by Tom Kelly helped skyrocket her to a major sex symbol during her lowest point financially. Even Hugh Hefner made a name for himself by making Marilyn Monroe his very first playmate of the month & including her as his cover girl on his very first Playboy magazine.
Marilyn starred in a number of commercially successful motion pictures during the 1950s & early 1960s. During her career, Monroe's films grossed more than $200 million.
* MARILYN MONROE TOP TEN FACTS *
#1 Marilyn Monroe is the world's most famous celebrity icon.
#2 Marilyn Monroe is the world's most famous pinup girl.
#3 Marilyn Monroe is the world's most famous calendar girl.
#4 Marilyn Monroe is the first Playboy Playmate with Tom Kelly's Golden Dreams as the first nude Playmate Photo.
#5 At the Los Angeles premiere of Gentleman Prefer Blondes, Marilyn Monroe & Jean Russell pressed their hand & footprints in the cement in the forecourt of Grauman's Chinese Theatre.
#6 Marilyn's rendition of 'Diamonds Are A Girl's Best Friend' became Marilyn's trademark song.
#7 The famous fashion designer William Travilla dressed Monroe in eight of her films including Bus Stop, Don't Bother to Knock, How to Marry a Millionaire, River of No Return, There's No Business Like Show Business, Monkey Business, The Seven Year Itch & Gentleman Prefer Blondes.
#8 Marilyn married & divorced famous baseball player Joe DiMaggio.
#9 Marilyn married & divorced famous playwright Arthur Miller.
#10 Bert Stern did the last known photo shoot with Marilyn only six weeks before her death. Called 'The Last Sitting' which includes the black light psychedelic serigraphs seen below...
At 36 years old, Marilyn Monroe died of a drug overdose on August 5, 1962. Though officially classified as a probable suicide, the possibility of a homicide has not been ruled out.
Gone but not forgotten, Marilyn Monroe will always be the World's Most Famous Movie Star & Sex Goddess Icon forever & a day!!!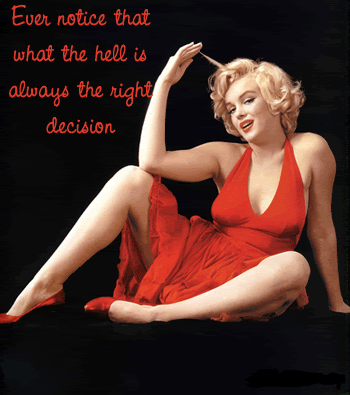 * MY FAVORITE MARILYN MONROE QUOTE *
"I am involved in a freedom ride protesting the loss of the minority rights belonging to the few remaining earthbound stars. All we demanded was our right to twinkle..."

* ALL ITEMS ON THIS POST ARE FOR SALE *
For More INFO & PHOTOS of our Marilyn Monroe Memorabilia & Hollywood Icon Celebrity Collectibles.
Just Click: COOL COLLECTIBLES
* COOL COLLECTIBLES.COM *
Cool Collectibles sells Vintage ~ Authentic ~ Original Baby Boomer Toys & Dolls, TV & Movie Memorabilia, Rare LPs, EPs & 45s, Movie Star Trading & Cigarette Cards, Pinups & Postcards, Celebrity Autographs & Icons: Beatles, Marilyn, Elvis, Lucy, Farrah, Bettie Page & Michael Jackson, World Trade Center Twin Towers Memorabilia & Gorgeous Costume & Fine Jewelry & Beautiful Original Art...
* CELEBRITY NUDES NOW IN OUR EBAY STORE *
Marilyn Monroe, Farrah Fawcett, Angelina Jolie, Madonna, Calendars, Pinups, Magazines & So Much More! Adult Only Requires Verification...
Just Click: CELEBRITY NUDES
Cosmic Blessings,
Lyndy Ward
© 2007 ~ 2012 Todaysgold Publications ~ All Rights Reserved ~