CASTING SPELLS OF LOVE & JOY
WITH THE MAGICK OF THE SUMMER NIGHT
Each of the Four Sacred Seasons: Spring Equinox, Summer Solstice, Autumnal Equinox & Winter Solstice, Dear Lady Lyndy will present for your viewing pleasure answers to your questions received through blogging comments &/or email.
This Summer Season is hot & dry in California & water conservation is mandatory. The hot topics seem to always contain questions of proper investing & savings in this unpredictable economy. Lady Lyndy's seasonal Summer Topic is: 21st CENTURY OOAK HALLOWEEN ART INVESTMENTS VS. 21st CENTURY NON~OOAK HALLOWEEN ART COLLECTIBLES...
DEAR LADY LYNDY,
What is the difference between a 21st Century OOAK Halloween art investment VS. a 21st Century NON~OOAK Halloween art collectible?
GENE FROM MANHATTAN ~ NEW YORK
DEAR GENE FROM MANHATTAN ~ NEW YORK,
According to research & history, a 21st Century OOAK Halloween art investment is an art work that is 99.9% sure to retain it's value & will in time go up in value. AND a 21st Century NON~OOAK Halloween art collectible is 99.9% uncertain to retain it's value or if will ever go up in value. On the other hand, Vintage NON~OOAK Halloween art collectibles continue to go up in value. Vintage meaning 40 to 50 years old or older.
* EXCEPTION ~ Some reproduction Halloween art created by well known usually published artists can gain value & become an investment collectible. Especially if the company like Hallmark or Bethany Lowe Designs is also well known & the item is quality produced in Ltd. Edition.
****************************
DEAR LADY LYNDY,
How can one tell if they are buying OOAK Halloween art that will become an investment?
BEWITCHED, BOTHERED & BEWILDERED
DEAR BEWITCHED, BOTHERED & BEWILDERED,
It's not easy, do your homework. If the artist has been published or has a strong following & their art is gaining when resold (secondary market) or is gaining value on the first market than this may will be a wonderful OOAK Halloween art investment.
****************************
DEAR LADY LYNDY,
Why do some artists say you can't resell their OOAK art work?
MR. CATMAN
DEAR MR. CATMAN,
That's inappropriate & they really cannot stop you legally from reselling their OOAK art work. But they can legally stop one from copying their OOAK art work & selling it. That's copyright infringement & can be litigated in a court of law.
****************************
DEAR LADY LYNDY,
What year is the cut off date in the 20th century that one can copy an art work before it becomes infringement?
STAN JACKOWITZ
DEAR STAN JACKOWITZ,
Any work of art that was published before 1923 is in the public domain.
****************************
DEAR LADY LYNDY,
How can an artist protect their OOAK art work from being copied by a foreign country for commercial use?
BLACK SPIDER CAT
DEAR BLACK SPIDER CAT,
Almost every country has copyright forms an artist can file to protect their intellectual work ~ art work. Some can even be filed online with the country's government offices & embassies. If you don't file with a foreign country to protect your art work, than you have no protection. Unfortunately, many foreign commercial knockoffs have been seen for sale in USA brick & mortar stores & online.
Looking forward to the cooling Autumnal Equinox & your questions received through blogging comments &/or email.
Cosmic Blessings, Lady Lyndy
****************************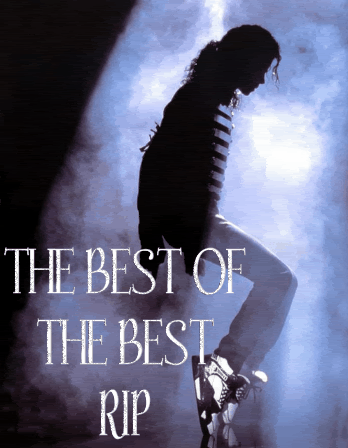 The Pass Couple Months Have Been Very Sad
So Many Icons & Legends Passing

Michael Jackson really is & always will be The King Of Pop!
Farrah Fawcett an American beauty & sweet lady.
Ed McMahon the best side kick ever.
David Carradine the mysterious Kung Fu star & personal friend.
Billy Mays best pitch man in the business.
Walter Cronkite the icon of journalism.



God Bless Them All Forevermore
Our Love & Prayers Go Out To All The Families, Friends & Fans
On a lighter note...
I've been given a very special award 'Este Blog É Pura Luz' by my dear friend & talented artist Jodi Creager. Thank You Jodi!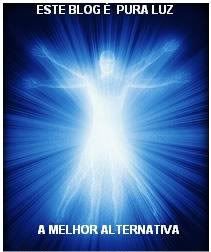 Meaning 'This Blog Is Pure Light' ~ 'Award Of Pure Enlightenment'. I'll take that to mean this Blog Enlightens. Other Blogs that Enlighten are:
My Award Benefactor & Link:
Jodi Creager ~ Creager Studios
My Award Recipients & Links:
Carrie Murtha ~ The Snip Pets Whimsical Animal Art
Johanna Parker ~ Johanna Parker Design
Carolee Clark ~ King Of Mice Studios
Chris Klinger ~ Designs By CK
BLOG AWARD INSTRUCTIONS:
1. RETRIEVE the ESTE BLOG É PURA LUZ AWARD for your blog.
2. NOMINATE MORE BLOGS THAT ENLIGHTEN.
3. Be sure to LINK to your NOMINEES within your post.
4. Add the AWARD PIC & AWARD DESCRIPTION.
5. LEAVE a COMMENT ON NOMINEES BLOG that THEY have RECEIVED this AWARD.
6. SHARE the ENLIGHTENMENT & LINK to the PERSON THAT HAS GIVEN YOU the AWARD.
'Linking one another is part of the dedication of enlightenment.'
LYNDY RAE WARD ~ 21st Century Philosophy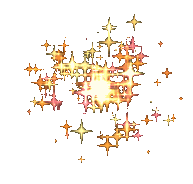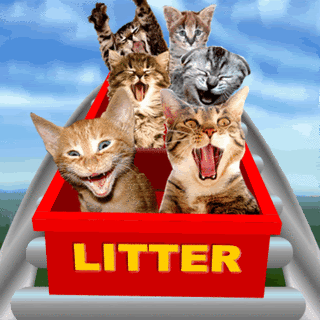 ~ HAVE A FUN & SAFE SUMMER! ~
LADY LYNDY SORCERESS OF LIGHT is an advice column on COLLECTING ORIGINAL ONE OF A KIND FANTASY BLACK CAT ART WORK, HELPFUL TIPS ON KINDRED TOPICS & PROMOTING POSITIVE REINFORCEMENTS.
DEAR LADY LYNDY is written by Lyndy Rae Ward
© 2007 ~ 2009 Todaysgold Publications ~ All Rights Reserved ~